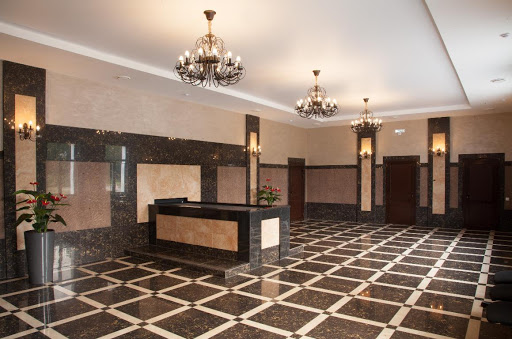 Zeyd Ceremonial Hall
The funeral hall is a special premise where everything shall be designed so that relatives can repose to the deceased person calmly and under appropriate ambiance. The hall is selected taking into account the number of people wanting to repose to the deceased person and the wishes on design and supply of the relatives.
In Kiev we offer for rent a comfortable funeral hall located in a quiet place and designed in accordance with the features of the necessary procedures. The hall can also be equipped with additional furniture, decorated with fresh flowers and garlands and the appropriate musical accompaniment can also be selected if desired.
Our city ritual service in Azerbaijan, Russia and Ukraine guarantees an individual approach to each order and meeting all requirements of modern customers. If necessary, experienced florists and decorators are involved in the decoration of the hall and a special hall drapery is selected. The reposing procedure is accompanied by our funeral director if necessary.