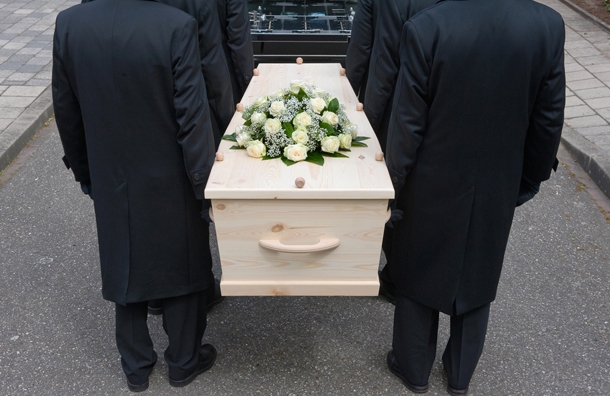 Obsequies
Funeral arrangements in Russia, Moscow and in the provinces
Funeral arrangements are the integral part of the reposing. It is important to foresee and think over everything so that relatives don't have to be distracted by organizational issues and they can calmly repose their loved one.
"Funeral Services" city funeral service offers an individual approach to arranging and holding a funeral in Kiev and Kiev province:
Preparation of the corpse for the ceremony – embalming, make up, hair doing;
Completion of all necessary paper works;
Selection of matching accessories in our salon of ritual goods: coffin, clothes, shoes.
Decoration of the viewing room;
Approval of the disposition type: in cremation - coordination of the time and date with the crematorium; at burial – selection of a site in the cemetery, agreement with the administration;
Selection of ritual vehicles for transporting the coffin with the body and people who want to repose to the deceased person;
Choosing an institution for funeral repast, coordinating a menu.
Only the
professional approach
of an experienced ritual agent can provide the necessary conditions for holding decent funeral rites. We offer an individual approach, attentive attitude and affordable ritual service.
What to begin the funeral arrangements with?
Answer to question "What to begin the funeral arrangements with?": the very first and correct step is choosing a reliable ritual agency and house call of its employee.
The agent of "Funeral Service" will arrive at your house no more than an hour after the call, give you all the necessary explanations and immediately undertake all organizational activities.
Our agency employs experienced qualified specialists providing decent level of ritual service for any funeral cost.
Organization of burial with "Funeral Service" is the guarantee of instant high-quality services at fair prices and transparent accounts.
The quality of our service is evidenced by multiannual sterling work, reviews and recommendations of grateful customers.