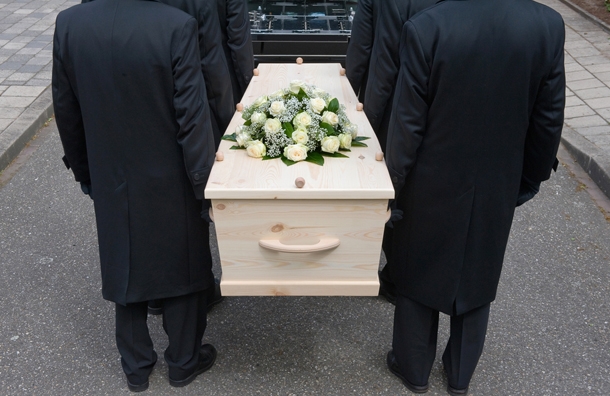 Transportation of the corpse
Reposing a closed one is a moment full of sadness and excitement and stress and anxiety shall not interfere for the organizational issues. Transportation of the corpse and the persons to whom this responsible work should be entrusted - the pall bearers have always been the "troubled" moment of the organization of the funeral.
How to find the bearer of the pall with the corpse inside:
In many cultures there is a belief that people having blood relationship with the deceased person shall neither carry the pall nor bury him/her in a grave. And there is the truth here. The millennial cultural code tells us that people transporting the corpse of the deceased person to the final destination shall be professionals.
Transportation of coffin is one of the things to be thought about in advance. ritualnieuselugi-az.ru funeral service will help you and provide a professional coffin loader – bearer brigade (4 - 6 persons depending on the funeral plan).
Professional loader for transportation of coffin – the risks will be reduced to zero in the process of removing the body from the house / morgue and transporting to the mourning / burial/ cremation place thanks to a strong body and experienced worker who knows all the nuances of transporting the coffin.
Cost of transportation of coffin:
ritualnieuselugi-az.ru offers guaranteed quality goods and services, as well as professional loading services at approved minimum retail prices. The cost of the loader depends on the chosen burial plan.
"Complex №3" plan. Work of funeral brigade work (4 persons). The cost is 10 thousand rubles.
"Complex №4" plan. Work of VIP service brigade (4 people). Cost - 25 thousand rubles.
"Complex №5" plan. Work of VIP service brigade (6 people). The cost is 35 thousand rubles.